Event Date
: 11 May 2016 - 13 May 2016
Zagreb, Croatia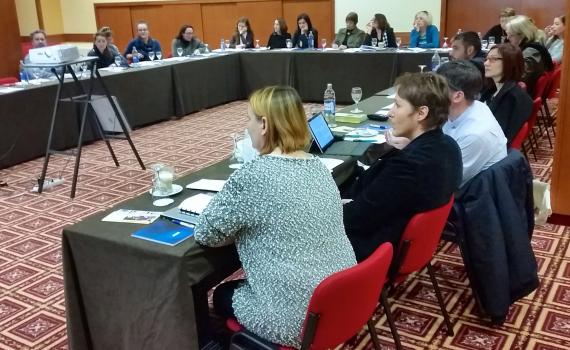 Over 20 Croatian public librarians will attend an EIFL workshop to learn skills needed to advocate for resourcing of new public library services that use information and communication technology (ICT) to improve people's lives.
During the workshop, led by international communications trainer Kaspars Ruklis, participants will learn communication and awareness raising skills, and will finalize advocacy and fundraising strategies.
This is the second workshop organized by the EIFL Public Library Innovation Programme (EIFL-PLIP) to support country-wide advocacy for new public library services in Croatia. At the first workshop, the same group of librarians discussed ways of making public library services more relevant to communities, and began developing advocacy and fundraising strategies.
The workshops are organized in collaboration with the Croatian Library Association and Rijeka City Library (Croatia).
Read more about public library projects supported by EIFL-PLIP and winners of EIFL Public Library Awards in Croatia.