Tartu, Estonia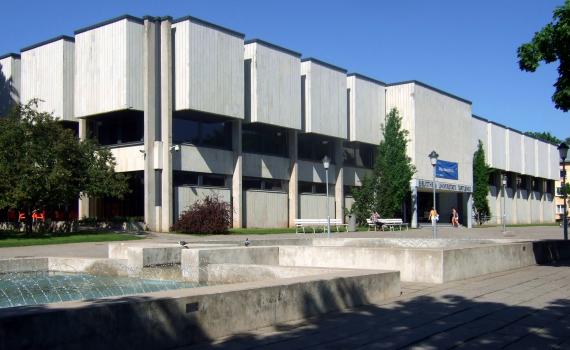 University of Tartu Library in Estonia will host a FOSTER co-funded training course on improving Research Data Management skills in relation to the (openaire.eu/opendatapilot) Open Research Data Pilot in Horizon 2020.
This one-day face-to-face course is for participants from the subject fields of Social sciences and Humanities.
The main topics to be covered in the training are:
Research Data Management (RDM) in the social sciences and humanities according to the requirements of Horizon 2020.
Drivers behind the rise of open data; the benefits, obstacles and requirements.
Data management plans.
Metadata (how to maximise discoverability and reuse of data).
Legal and ethical issues.
Repositories (institutional vs. subject repositories).
Sustainable data preservation.
Good practices in implementing the Horizon 2020 Open Research Data Pilot.
Project start-up (proposal development and data management plans).
Open access requirements for research data.
E-learning materials and an online training course
University of Tartu Library will work with three major Estonian universities to develop free online learning materials in Estonian and English. The materials will include interactive self-tests that require practical skills and techniques, and can be integrated into e-courses offered by universities or information literacy e-courses offered by libraries.
Fifty-three University of Tartu doctoral students have already attended an online course on Open Data and RDM in Estonian. The English language version of the course is still under development.  
The training and the course development are a part of a larger FOSTER co-funded project A three-step approach to practical trainings on Open Access policy development and Research Data Management (RDM).
Contact: Elena Sipria-Mironov, elena.sipria-mironov@ut.ee, EIFL Open Access country coordinator.
Background
EIFL is a partner in FOSTER, short for Facilitate Open Science training for European Research. FOSTER is a a European Commission-funded project that aims to support different stakeholders, especially young researchers, in practising open access, open data sharing and open science. EIFL leads the training programme.
Read more about EIFL's involvement in FOSTER.
Read more about FOSTER events in 2015.