Online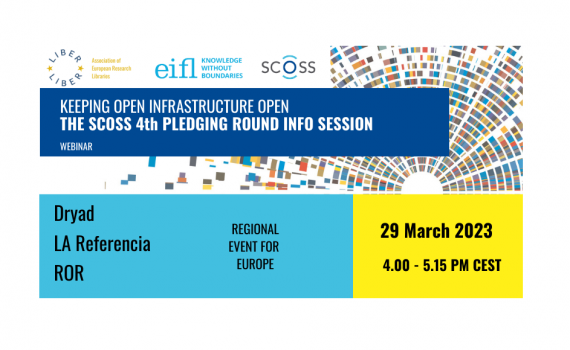 Find out more about Dryad, LA Referencia and ROR, the three infrastructures selected for the 4th funding cycle of Global Sustainability Coalition for Open Science Services (SCOSS), in this webinar organized by SCOSS, EIFL and LIBER.
Date and time: 29 March, 5 - 5.15pm CEST
Registration: Register here - the webinar is open to all and free of charge.
Representatives of the three infrastructures will introduce their organizations and their paths towards sustainability. This will be followed by a panel discussion with representatives from research libraries and library consortia who will talk more about their motivations and experiences in funding open infrastructure, and how SCOSS facilitates this process.