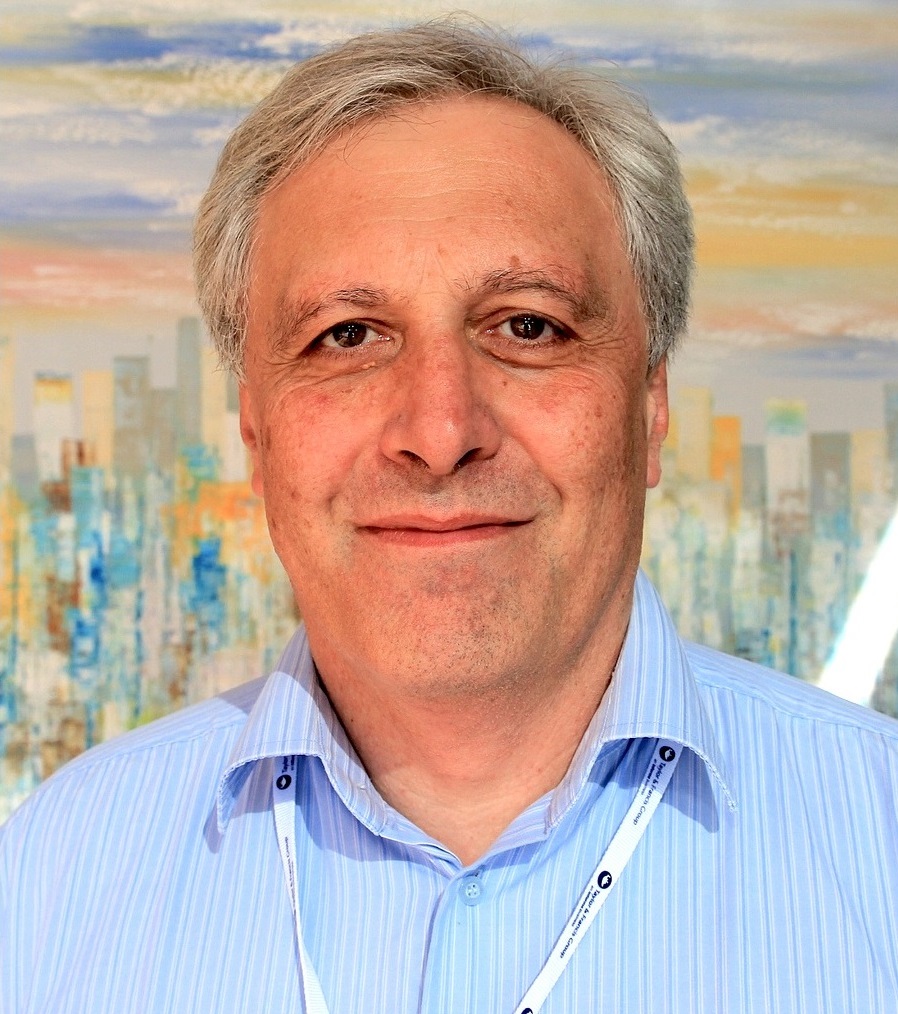 The EIFL family has been deeply saddened to hear of the death of Irakli Garibashvili, our Country Coordinator in Georgia and leader of the the Georgian Integrated Library & Information System Consortium (GILISC). Irakli was there when EIFL started and has for 18 years been an important and much loved member of our family. He served on EIFL's Advisory Board and was one of the people behind the creation of EIFL's Free and Open Source Software Programme. 
Irakli had an impressive knowledge of IT. He made a tremendous contribution to the open access movement and launched a national open access repository of Georgian scholarly outputs and an open access journals portal. Recently we supported Irakli in his efforts to help libraries in Georgia that could not provide remote access to licensed e-resources during the COVID-19 lockdown, when students and faculty were working and studying from home. In December 2020 we had calls and he shared his ideas about how his library could help others in the Georgian library community that did not have staff with strong IT skills.
Irakli always generously shared his knowledge with the EIFL community, both during the annual EIFL General Assembly (GA) and through webinars. His deep interest in the profession, and enthusiasm about everything he did, was of great benefit and an inspiration to all who knew him.
I know that Irakli felt a deep connection to the EIFL family. He appreciated the opportunities to learn and grow by being part of EIFL, and he always wanted to give something back. He invited EIFL to come to Tbilisi for our 2017 GA - knowing what a huge commitment it would be to bring people to Georgia from almost 50 countries in Africa, Asia and Europe. He was a warm and open-hearted host who wanted to show his guests the country that he was so proud of and loved dearly.
When I shared this sad news with the EIFL community, responses poured in. Here are some of the words that people used as they remembered him in their messages - 
"A very resourceful and cordial man…. Present and wise.... We had nice memories together at every GA.... Irakli will always be remembered for his great smile! He was a friend to all... Bright memory to a bright person!... We will all miss him, as a great person, colleague, friend, but we will also remember him, his smile, his ideas and initiatives forever…. Irakli was such a kind warm-hearted colleague and friend…. Your passing away is a great loss to the profession and to all who have known and met you…. Even though I have not been involved for very long in the group, I still remember very well his active role and contribution.... He shared his time, his expertise we always treasured…. Very kind, friendly and humble man.... I will always remember Irakli as a very experienced professional and very kind and friendly persona as well as a great colleague.... Irakli was very friendly, always jovial, and knowledgeable…. He was a marvelous contributor to EIFL's discussions and work, and we could not have achieved as much as we did without his strong support…. We will all miss him.... Irakli was a great man, great person, great friend with a huge heart!"
Every time I met Irakli, he would greet me with a smile and say "Labas", which is "Hello" in Lithuanian, my native language. I will miss his warm greetings and it is with great sadness that I must say "Sudie Irakli" - Farewell.