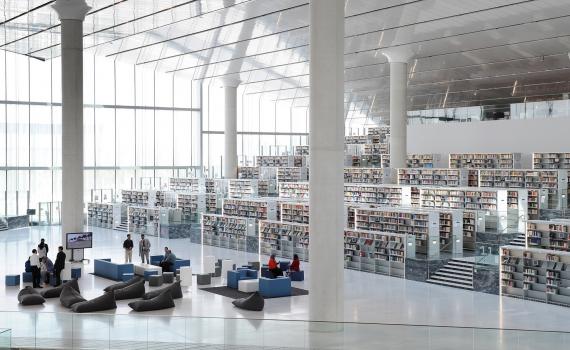 Qatar National Library is to host the 2018 EIFL General Assembly (GA) - our major annual knowledge sharing event - which takes place from November 6 to 8.
Qatar National Library, in Doha, is the newest national library building in the world.
"Qatar National Library and EIFL share the same commitment to expanding access to knowledge, and it is an honour to be hosting EIFL's annual General Assembly. Particularly as we are a very new library, the EIFL GA provides a great opportunity for our library professionals to meet experts from other counties, share information and build their networks," said Dr Sohair Wastawy, the library's Executive Director.  
Qatar National Library serves as a national library, a research-level university library, and a central metropolitan public library.
Library consortia representatives from 37 EIFL partner countries in Africa, Asia and Europe will have the opportunity to visit this state of the art building, and see the library's services in action.
See further information about the EIFL General Assembly.