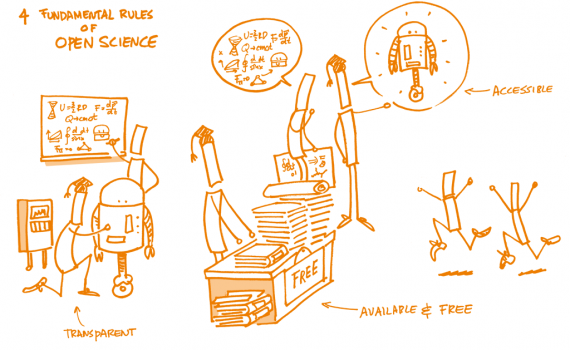 Posted by
Iryna Kuchma
, Open Access Programme Manager, April 21, 2022
Iryna Kuchma, EIFL Open Access Programme Manager, gives an overview of some of her work, and shows how it supports the UNESCO Recommendations on Open Science.
The UNESCO Recommendation on Open Science (2021) provides an international framework for Open Science policies. EIFL is a member of the UNESCO Global Open Science Partnership, comprising more than 50 international and regional Open Science stakeholders, which provided substantive and technical input into the Recommendation. We are committed to implementing the Recommendation and are following through on a number of actions.
AreaS OF ACTION FROM THE UNESCO Recommendation on Open Science
Developing an enabling policy environment for open science
Develop or encourage policy environments, including those at the institutional, national, regional and international levels that support operationalization of Open Science and effective implementation of Open Science practices, including policies to incentivize Open Science practices among researchers…through a transparent participatory, multi-stakeholder process that includes dialogue with the scientific community, especially early-career researchers, and other Open Science actors.
I would like to mention several policy projects that we are involved in.
In Uganda last year, with our partner, the Consortium of Uganda University Libraries (CUUL), we hosted a national Open Science Symposium and compiled a national Open Science infrastructure inventory of needs and requirements; drafted and discussed Open Science policy, Data Management Plan templates and a national Open Science Roadmap with recommendations for Open Science practice. CUUL signed a Memorandum of Understanding with the Uganda National Council for Science and Technology (UNCST) to enhance dissemination of Ugandan research information and data, Open Science policy and practices. This year CUUL is hosting Open Science advocacy meetings and conducting an Open Science readiness assessment. 
In my country - Ukraine, I am on the Ministerial Working Group on the Development of the Ukrainian National Plan for Open Science, which has just gone through the public consultation phase and is being reviewed by the Ministries. Once approved, it will mandate open access to research output, enable open and FAIR (Findable, Accessible, Interoperable, Reusable) data, integrate research infrastructures into European e-infrastructures and the EOSC (European Open Science Cloud), reform research assessment, promote citizen science and build capacity in Open Science. 
And in Congo (DRC), EIFL is supporting Université Libre des Pays des Grands Lacs (ULPGL) to develop and adopt the first institutional open access and Open Science policy in the country. We are also promoting the adoption of Open Science policies in other institutions in Congo through our national partner, Consortium des Bibliothèques Académiques du Congo (COBAC), and are waiting for approval by university administrations of nine more open access policies (in Armenia, Côte d'Ivoire, Ghana, Kenya and Lesotho).
Investing in Open Science Infrastructures and Services
Considering science as a global public good, Open Science services should be viewed as essential research infrastructures, governed and owned by the community and funded collectively by governments, funders and institutions reflecting the diverse interests and needs of the research community and society. Member States are encouraged to promote non-commercial Open Science infrastructures. 
In Armenia, Ethiopia, Georgia, Ghana, Kenya and Uganda we are involved in national scale infrastructure projects. 
In Armenia, we are supporting the National Library of Armenia in creating a new repository for theses and dissertations, books and the Bulletin of Armenian Libraries, using DSpace 7 software, developing open access policy and integrating Creative Commons licences into the repository. The new repository will be part of a national Open Science infrastructure, which will support the national policy being developed by the Open Science Working Group at the Ministry of Education and Science.
In Ethiopia, we are working with our partners, the Consortium of Ethiopian Academic and Research Libraries (CEARL) and Addis Ababa University, to upgrade the national open access publishing platform, EJOL (Ethiopian Journals Online), which currently hosts 21 journals. We are also training journal editors to follow good  practices so that their journals will be eligible for indexing in the Directory of Open Access Journals (DOAJ).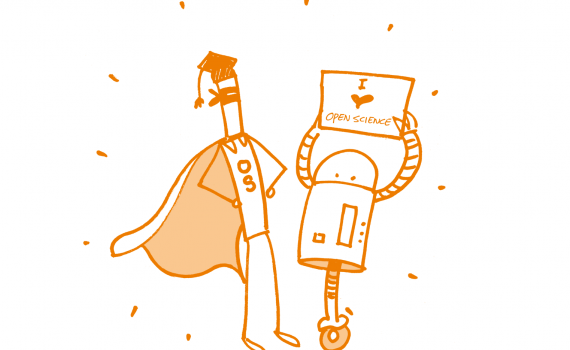 Our partner in Georgia, the Georgian Integrated Library Information System Consortium 2017 (GILISC-2017) is redesigning the national publishing platform, the Open Access Georgian Academic Journals portal, which currently hosts 15 journals. GILISC-2017 plans to double the number to 30 journals, reflecting the research output of consortium member institutions. The project is also developing guidelines for best practices in academic publishing and training journal editors to comply with DOAJ indexing criteria.
In Ghana, we are collaborating with our partner, Consortium of Academic and Research Libraries in Ghana (CARLIGH), to conduct an audit of institutional repositories of 15 CARLIGH member institutions, and providing technical support that will enhance institutional repositories. We are supporting training of IT/library staff to manage the repositories and to develop institutional repository policies and operational manuals. We also support open access journal publishing at three CARLIGH member institutions - Kwame Nkrumah University of Science and Technology,  University of Cape Coast and University of Ghana; organize training in open access journal management for Chief Editors and Editorial Teams and support them in registering their journals with the DOAJ.
In Kenya, we are supporting our partner, the Kenya Libraries and Information Consortium (KLISC), to establish open online publishing platforms for research output from 22 research institutions. KLISC is setting up Open Journal Systems (OJS) and pages for journals and building open access journal publishing capacity of institutional management, librarians and journal editors, scholars and IT staff, guided by best practices in journal publishing set out by AJOL (African Journals Online) and DOAJ. 
In Uganda last year, under a project funded by SPIDER, our partner CUUL set up a national repository and a Moodle Learning Management System for training. This year these infrastructures will be developed with UNCST. 
We have also developed and regularly update two useful resources: The  EIFL Checklist: How to make your DSpace open repository work really well and The EIFL Checklist: Good Practices in Using Open Journal Systems Software (OJS) for Journal Editing and Publishing.
Investing in Human Resources, Training, Education, Digital Literacy and Capacity Building for Open Science
Providing systematic and continuous capacity building on Open Science concepts and practices, including broad comprehension of the Open Science guiding principles and core values as well as technical skills and capacities in digital literacy, digital collaboration practices, data science and stewardship, curation, long-term preservation and archiving, information and data literacy, web safety, content ownership and sharing, as well as software engineering and computer science
I would like to mention two large-scale projects that we are involved in. Last year in Ethiopia, we collaborated with our partner CEARL on open access, research data management and Open Science training for researchers and PhD students, which was funded by SPIDER. Almost 600 PhD students and over 100 librarians from three Ethiopian universities attended the training, and this year courses are being offered to more universities. 
EIFL is one of 11 partners in the OPTIMA project, which promotes openness and transparency in research in Ukraine by fostering Open Science practices and open peer review among early career researchers. The project is coordinated by Lviv Polytechnic National University, and includes five other partners in Ukraine - Lutsk National Technical University, National Agency for Higher Education Quality Assurance, National Antarctic Scientific Center, Sumy State University and Donetsk National University - and five EU partners. The project is developing and offering generic and discipline-specific Open Science courses for Masters students and PhD candidates; creating an online open peer review platform for academic conferences that will provide hands-on learning opportunities for early career researchers, helping to build new skills, and building an international virtual community of peer reviewers to mentor the early career researchers. 
Fostering a Culture of Open Science and Aligning Incentives for Open Science
Build on the existing efforts to improve the ways in which the scientific outputs are evaluated, such as the 2012 San Francisco Declaration on Research Assessment (DORA), with an increased focus on the quality of research outputs rather than quantity, and by fit-for-purpose use of diversified indicators and processes that forego the use of journal based metrics such as the journal impact factor; 
Give value to all relevant research activities and scientific outputs including high-quality FAIR data and metadata, well-documented and reusable software, protocols and workflows, machine-readable summaries of findings, and teaching, outreach and engagement of societal actors; 
Take into account evidence of research impact and knowledge exchange, such as widening participation in the research process, influence on policy and practice and engaging in open innovation with partners beyond academia. 
Our policy work focuses on the research assessment and evaluation frameworks that emphasize research quality and Open Science practices, taking into consideration disciplinary differences and different research career stages. We encourage universities, research funders and governments that we engage in policy work, to introduce reward mechanisms for researchers practising Open Science (e.g. sharing preprints, developing open research software, participating in citizen/community science projects, sharing data and publications, using open educational resources etc.).
Our partner institutions in Latvia - Latvian Academy of Sciences, Latvian Institute of Organic Synthesis and the Ministry of Education and Science; in Lithuania - Vytautas Magnus University, and in Slovenia - University of Ljubljana and University of Maribor - have joined a coalition on reforming research assessment. 
We will continue work on this Area of Action with our partner institutions and countries this year. 
Promoting International and Multi-stakeholder Cooperation in the context of Open Science with a view to Reducing Digital, Technological and Knowledge Gaps​
Promoting and stimulating cross-border multi-stakeholder collaboration on open science, including by leveraging existing transnational, regional and global collaboration mechanisms and organizations. This should include joining efforts towards universal access to the outputs of science, regardless of discipline, geography, gender, ethnicity, language or socioeconomic circumstances or any other grounds, development and use of shared open science infrastructures, as well as technical assistance and transfer of technology, capacity building, repositories, communities of practice and solidarity between all countries regardless of their state of open science development.
Finally, promoting international and multi-stakeholder cooperation in the context of Open Science is the last UNESCO Recommendation area of action that we'd like to highlight, as this is also one of the EIFL's priorities
EIFL is collaborating with the Open Access Scholarly Publishing Association (OASPA) on writing Guidelines for open access publishers on implementing the UNESCO Recommendation on Open Science. With LIBSENSE we released a Checklist for universities on implementing the UNESCO Recommendation on Open Science, which has been included in the Compendium of Open Access/Open Science Policy Case Studies from African Higher Education Institutions. 
These Guidelines and the Checklist will be included in the forthcoming UNESCO Open Science Toolkit.