Event Date
: 22 Sep 2017 - 24 Sep 2017
Tbilisi, Georgia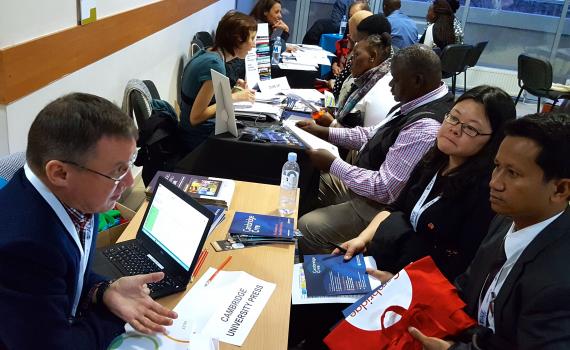 Representatives of EIFL partner consortia and EIFL staff will travel to Tbilisi in Georgia for the 2017 EIFL General Assembly (GA), EIFL's major knowledge-sharing event of the year.
This year's GA is hosted by Tbilisi State University.
Expert guest speakers will set the scene for discussion about current and likely future trends in the academic library sector; representatives of EIFL partner consortia will share their achievements, future plans and ideas during knowledge-sharing sessions, and EIFL programme managers will provide updates on developments in their specialist areas.
We'll be sharing the agenda and related documents closer to the event.