Event Date
: 31 May 2021 - 04 Jun 2021
Mukono, Uganda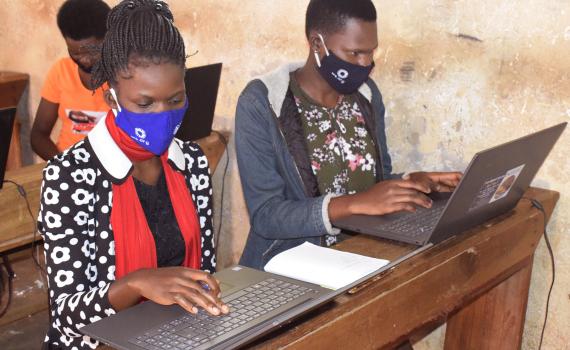 Maendeleo Foundation will host a week long mobile computer camp to equip people in Mukono District, Uganda with computer skills.
A special all-terrain vehicle, equipped with a solar system, low-power laptops, an internet router, a tent, chairs and tables enables trainers to provide free lessons in computer skills to women and youth in Mukono and to other planned camps around Uganda.
The mobile camp is a part of the 'Digital skills @ your local library' project, which aims to provide digital literacy training to thousands of women and unemployed youth, connecting them to free online learning opportunities. EIFL's project partners are the National Library of Uganda (NLU), two non-governmental agencies, Peer 2 Peer University (P2PU) in the USA and Maendeleo Foundation in Uganda, and the 25 public and community libraries. The project is funded by Belgium through the Wehubit Programme implemented by the Belgian development agency, Enabel.