Online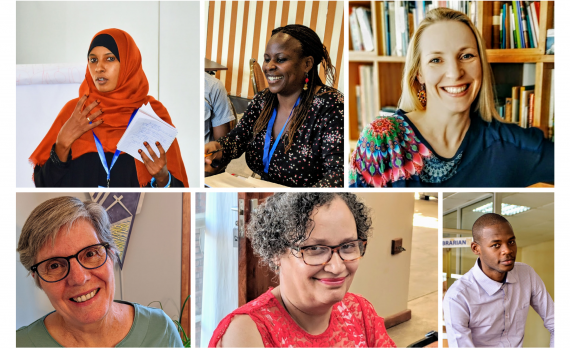 The International Relations Round Table (IRRT) of the American Library Associations (ALA) has invited the EIFL Public Library Innovation Programme (EIFL-PLIP) to present a webinar on EIFL's strategy for development of public libraries in Kenya and Namibia. 
Date and time: 18 November 2020, 10 am Central Time (GMT minus 5) | 11 am Eastern (GMT minus 4)
To register: Registration is required - click here to register.
Titled 'Reaching national impact in Kenya and Namibia: EIFL's strategy for public library development', the webinar will discuss how EIFL worked with partners to develop a sustainable in-house continuous professional development programme for public librarians. EIFL is looking to expand and adapt this programme to other EIFL partner countries in Africa.  The webinar will discuss the impact of the programme, and review EIFL's approach and plans for the future.
Speakers include members of the EIFL-PLIP team and representatives of EIFL-PLIP's partners in Kenya and Namibia:
Aletta Dunn, Chief Librarian for Public Libraries under the Namibia Library & Archives Service.
Caroline Ngacaku,  Principal Librarian at Kenya National Library Service (KNLS) / Muranga Public Library, Kenya.
Kaltuma Sama, Head Librarian at KNLS / BuruBuru Public Library, Kenya.
Susan Schnuer, EIFL-PLIP Capacity Building Manager (former IRRT chair).
Yusuf Ganyana, ICT Officer at KNLS / Kibera Library, Kenya
Ugne Lipeikaite, EIFL-PLIP Impact Manager, will moderate the webinar.
Find out more about the IRRT and the webinar here.