Event Date
: 08 Feb 2023 - 10 Feb 2023
New York, USA and Online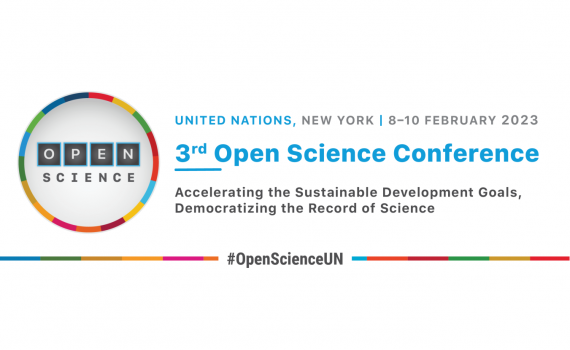 Rima Kupryte, EIFL Director, and Iryna Kuchma, EIFL Open Access Programme Manager, will participate in the 3rd Open Science Conference, which is themed Accelerating the Sustainable Development Goals, Democratizing the Record of Science. 
The conference brings together policy makers, representatives of intergovernmental organizations, researchers, scholars, librarians, publishers and civil society to discuss opportunities and challenges of practicing open science and to explore the open scientific method and the digital scholarly communications cycle. 
The conference is scheduled to take place in the lead up to the  International Day of Women and Girls in Science (11 February). It is organized by the Dag Hammarskjöld Library of the UN Department of Global Communications in collaboration with the Department of Economic and Social Affairs, Division of Sustainable Development Goals, and UNESCO's Division of Science Policy and Capacity-Building.
Further information and registration details.