Event Date
: 12 Jun 2023 - 15 Jun 2023
Somerset West, South Africa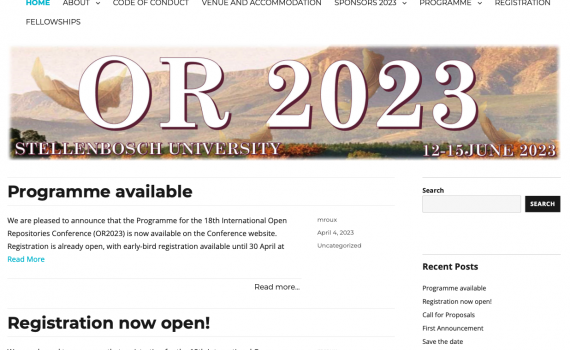 EIFL will participate in the 18th International Open Repositories Conference (OR2023).
The conference theme is 'Repositories unlocked for discovery and interoperability'. Presentations and discussion will centre on the practices of the international repositories community in developing and implementing the standards, frameworks, architectures, and methodologies for open repositories to serve as knowledge representation databases for the structured web of data.
Iryna Kuchma, EIFL Open Access Programme Manager, will co-facilitate a COAR (Confederation of Open Access Repositories) workshop on 'Developing good practices to support non-English and multilingual content in repositories'. She will also be among speakers on the panel on 'Building Synergies in Capacity Development for Open Scholarship' and will chair the 'LIBSENSE Africa - Breaking down silos across infrastructures to improve the visibility of African research outputs' panel.