Online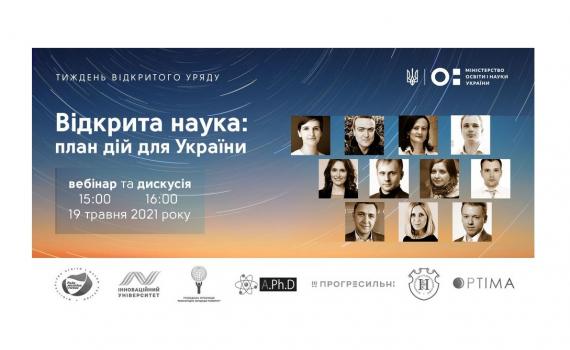 The Ministry of Education and Science, Young Scientists Council, Innovation University, International Foundation of Development, Association of PhDs, Progresylni and the National Students Union will host a webinar and discussion on the Ukrainian Open Science Action Plan within the Open Government Week. 
Iryna Kuchma, Manager of the EIFL Open Access Programme, will participate in the discussion. 
Registration and live stream.